Find a Phone System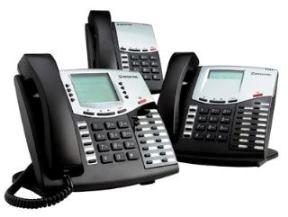 You'll pat yourself on the back when you see your increased margins. It's a no brainer - lower costs = higher profits.
The new generation of PBX phone systems, or "call tree" systems, are internet based and only cost a fraction of traditional phone systems, and the good ones are just as reliable.
And the low cost is only the beginning. These virtual PBX systems offer features that traditional phone systems don't. For example, you can:
Transfer your current phone number
Have your voice mail messages emailed to you
Put office phones, cell phones, and remote offices on the same call tree
Turn off extensions during nights and weekends, and play your "night" greeting
Change extensions and features with just a few clicks
Add extensions as your business grows
Use hold messages to tell your customers about your business
The PBX providers below can provide you all these features and more. You'll be surprised how easy it is. Click below to learn more . . .