Customer Testimonials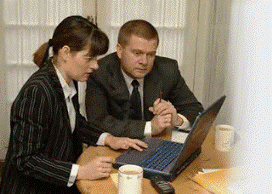 See Our List of Testimonials
"Excellent in selection, quality, deliver and meeting our needs."
-- New Vistas Academy
"ProVoice deliver, selection, purchase process and quality were all EXCELLENT."
-- Jacqueline Cicala Bridal Atelier
"Wonderful service..I'm so glad I found you! I now have a much more professional sounding greeting which is invaluable when first time clients call. And the whole process was very easy! Thank you."
-- Wendy, The Crystal Lotus Healing Arts Studio
"I wanted to thank you very much for your help and quick responses. On top of that you went the extra mile in supplying us with our recording within the same day...TRULY AWESOME!!!! Because of you and your services we will be using your company in the future... Again thank you for all of your help."
-- Geistlich Pharma North America, Inc.
"Thanks so much to the Lady that did my recording, Top notch service and amazing delivery time."
-- Terra IT Solutions
"Extremely pleased with the greeting! Very professional for such an affordable price!!"
-- David Bopp, PromoteYourCause.org
"Thank you so much for understanding the voicemail services needs of businesses like ours. The amazing services you prove should tell any business owner why Pro Voice Greetings exemplifies the Gold Standard in voicemail solutions. We respect your efforts and value the many benefits Pro Voice Greetings affords us. Once again, thank you so much."
-- Olivia Anderson
"Excellent. They named this company properly. They are without a doubt "Professional" I submitted an incorrect email address. After listening to it I realized my error in submission. They corrected it without any concern at all. Within hours of my request. And it was my mistake. The recording was crystal clear. Her annunciation is perfect. I couldn't be happier. Well if She was sitting in the office answering it, that would top her recording! They truly did nice work with my recording. 1000 thanks to Jym and His Professional Staff of Recording Artists. ."
-- Gary D., Beacon Home Watch
"Love your work. I have used services multiple times and encouraged others to engage to use. Very professional, fast turnaround and accommodating."
-- Allen Jordan, FarPoint Alliance
"This is the first time we have used a company to provide us with our messages and were not sure exactly how to go about it. We were also under a time constraint so we asked for a rush. The website is so user-friendly that it made the choosing and purchasing of all products so easy. The turn around time was excellent and the quality was everything we wanted and more. All of our questions were answered promptly. Thank you so much. Definitely will be using you in the future."
-- Safariland
"Thanks just the professional recording I needed!"
-- Barry Alexander, Loudoun Eats

"Your service is great. I'm absolutely satisfied and will recommend you in the future."
-- Florian

"Excellent service! We are very satisfied and thank you very much for your service."
-- Ilonka Molijn, BabyMoon

"I'm very happy with the voicemail greetings that you prepared for my business, and I'm also truly impressed with your entire online purchase and delivery process. At first, I thought about having a local company prepare my business voicemail greetings because I felt uneasy about using an out-of-state online company. However, after carefully reading and reviewing your website and listening to your voice selections, I decided to give you a chance and I'm SO GLAD THAT I DID. In the future as I add additional voicemail extensions, I'm going to use your services again and I'm going to refer your services to my other business contacts. Great Job!"
-- Beverly, A Very Satisfied Customer!
"Excellent!!!!! I can't say nothing more than exceptional service and very professional staff."
-- Yasmany Morejon, Vizcaya Pool Service
"My special thanks to you and your team for the wonderful job you did. I am very pleased with the recorded greeting and will certainly use your service again. Please pass along my thanks."
-- Ben Negussie, I JET

"Easy to order! I got the exact sound I wanted! Very clean and professional!"
-- Jason Copeland, Small Biz Web Wiz

"You are the experts at this process, and so I am relying on your expertise. This new voice over sounds just outstanding to me. I will now see of I get any comments about it or feedback from my callers. I really appreciate having the new information on there about my now 5 office locations and also directing them to my new website at the end of the greeting. There is nothing else much that I would change. I think your recording will be very well suited for my needs. I have passed this info along to others that I know have average or below voice greetings."
-- Charles Harper, The Harper Law Firm PC

"Thank you very much, the recorded greeting was exactly what I wanted. I will be using your company again in the future and will be recommending you to anyone interested in recording a professional greeting."
-- Joseph Munro, Finish Line Construction Services LLC

"Thank you very much! It was timely, and very professional. I had no idea that this service was even available, and with fair rates, by far!"
-- Luis Davila, Davila Plumbing Co.

"Excellent voice service and fast service."
--Andy Nguyen, Bygan Jeans Co.

"THANK YOU VERY MUCH, you did a GREAT JOB."
-- Raghad Altaif

"Your professional voice service gives us the best first impression we want to present to our clients. We spend a lot more money in our marketing but this service was the least expense with the greatest impact."
-- Carlos M. Moreno, deMoren Real Estate Consulting Group

"This is the first time I used your services: I was suprised at the multiple voice options and the ease of ordering: The hardest thing is choosing just one of the voices. Setting up my greeting thru your call assistant system was also extremely easy. I am very pleased with my greeting and plan to use and recommend your services in the future - Thank you for a job VERY well done."
- -Erick Flores, CEO, PrintedConcepts.com

"Extremely fast and professional service. This really gives my company a professional appearance. Thank you for offering this service. I will recommend it to my fellow business owners."
-- Scott Millard, Southpaw Technology Group, Inc.

"Thank you for your professionalism! I will definitely recommend you to everybody!"
-- Lana Lemeshov, Studio VESTA Interior Design Services

"Thanks, its great!"
-- Edward Kantor, Empire Diagnostic Solutions

"Just fantastic service at such a great price. From looking at other companies some of their prices were a hundrad dollars or more above your price. But make no mistake you provide great voice talent and great customer service at a price I could fit into my budget."
-- Vance Williams - Irving, Texas